Membership

(Regular & Associate)
Regular Membership (Voting) shall be open to any individual, partnership, firm or corporation primarily and currently in the business of design, installation, maintenance and monitoring of burglar or fire alarm systems and in the possession of appropriate and current licenses and/or certificates as required by law. This membership includes membership in the Electronic Security Association (ESA). The Electronic Security Association of Washington (ESA of WA) is a chartered state association of ESA.
Associate Membership (Voting) shall be an individual, partnership, school, firm or corporation who is engaged in supplying services or products to the industry or who is acceptable to the association but is not otherwise qualified for regular membership. This membership will enjoy the same privileges and voting rights as a regular membership.
You're Invited To Join ESA of Washington (ESA of WA)
For Regular Membership, please CLICK HERE (pdf) or all online HERE.
For Associate Membership or GEM Sponsorship, please CLICK HERE (pdf) or all online HERE.
Membership Benefits
• General Liability/E&O Insurance
Security America Risk Retention Group (866) 315-3838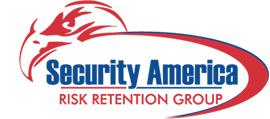 Reduce your premiums by purchasing your general liability/E&O insurance through Security America Risk Retention Group. Security America's coverage is specifically tailored to meet the needs of electronic life safety, security, and systems professionals. Join other ESA member companies that have saved thousands of dollars on their annual premiums by taking advantage of this member exclusive coverage. Call Kim Lemere or Carol Kats or visit www.securityamericarrg.com for more information.
• Online Business Skills Courses
ESA has partnered with The CMOOR Group – the electronic life safety, security, and systems industry's leading eLearning company – to provide cutting-edge online training at a fraction of the cost of traditional programs. This partnership has yielded more than 2,500 online courses, including desktop applications, server administration, and "soft skills" such as contract negotiation and interview techniques. Through eLearning, you can train at your own pace, on your own time, and at a fraction of the cost of traditional programs. Course libraries offer packages of 150-220 courses, with access available for a full year. Developing and adding to our repertoire of online classes is an ongoing initiative, as more industry professionals recognize the advantages of Internet learning. And all courses come with "Instant Mentoring," which provides access to a live content expert 24-hours-a-day, 7-days-a-week to answer your questions in real-time!
• Group Health Insurance
Provide affordable employer-paid health insurance benefit packages for your employees through an ESA endorsed group health insurance program. Customized quotes are offered to ESA member companies both large and small.
• Electronic Payment Processing
Revitalize your receivables through ESA's endorsement of a leading supplier of credit card and check processing services and merchant accounting services. Key benefits include: complete credit card processing; a state-of-the-art payment gateway providing secure transactions over the Internet; and a safe and simple electronic payment system using a virtual check product.
• Payroll Services
Let a leading national provider of payroll, human resources, and benefits for small-to medium-sized businesses relieve you of those tasks. ESA members receive an exclusive 15% discounted rate.
• Credit Card
Replace one of your high-interest credit cards, lower your payments, and show your support for our association by applying for an ESA logo credit card. This endorsed credit card program features a low initial interest rate and various financial investment products.
• Internet Services
Promote your company with a website or Internet marketing campaign through an ESA endorsed full service Internet company dedicated to the electronic life safety, security, and systems industry. Services include world-class website development, award-winning website design, website hosting, Internet marketing, graphic design for all types of media, and much more. ESA members receive exclusive special discounts.
• Debt Recovery Services
ESA is pleased to offer our members the services of a leader in the alarm debt recovery industry as one of our endorsed programs. With extensive knowledge and expertise in both the alarm industry and the collection process, this company specializes in past due accounts receivable specifically for the alarm industry. Their state of the art equipment, trained personnel, professional offices, and dedicated in-house legal staff assure that you can place your confidence, trust, and business with them.
• Lead Generation Service
BuyerZone.com is the premier source for sales leads targeting ready-to-purchase buyers. Founded in 1992, BuyerZone's online purchasing marketplace attracts buyers proactively seeking product and pricing information across more than 125 product and service categories, including commercial and residential security systems. The BuyerZone 'Request for Quotes' process asks key questions about each buyer's specific needs and purchase timeframe, allowing BuyerZone to make a qualified match to the most appropriate security providers with their supplier network. With more than three billion dollars in purchasing transactions facilitated through BuyerZone.com through 2004, BuyerZone's service delivers a high return on investment for more than 7,000 national and local suppliers.
• Overnight Delivery Services
Save significantly on your overnight shipping costs by using the discount offered to ESA members. By using DHL, your membership will allow you to save up to 25% off FedEx published rates on every package you ship.

• Recruitment Services
ESA has endorsed the largest Specialty Recruitment website in the U. S. developed specifically for the electronic life safety, security, and systems industry. All employees at this recruiting agency come from the industry in one capacity or another giving us a strong identity with our client & candidate needs from operators to presidents – coast to coast! Industry knowledge takes the guesswork out of the search so we offer fewer resumes to cull through to deliver the candidate you need with the specific skill set you desire. Saves time. Save money.
• Custom On Hold Messages
"Please hold? Thank you for calling; can you hold?" It happens and you can't avoid it. If you're in business, the reality is you have to place callers "on hold." Well, now you can use that "hold time" to maximize on sales opportunities. ESA has teamed up with On Hold Inc., the nation's leading on hold message company, to offer members professionally produced, custom on hold messages. Now you can tell callers about products/services, locations, hours, advertises your Web site, promote special offers and more. The opportunities are endless! The time your callers spend "on hold" is an invaluable opportunity to market directly to a captive audience that should not be missed.
ESA of Washington
PO Box 73087
Puyallup, WA 98373
Email: info@waesa.org
Phone: 360-739-7772
Become a Diamond Partner ($2,000)
Become an Emerald Partner ($1,500)
Become a Ruby Partner ($1,000)
---
Become a WAESA Associate Member ($195)
Golf Tournament Sponsorships ($250 to $550)