WAESA Announces 2020 Scholarship Application
WAESA is pleased to announce the availability of the 2020 college scholarship award to sons and daughters of active duty police and fire personnel.

The scholarship award, in the amount of $2,500 is available to qualified high school seniors. In addition, the winner of the WAESA scholarship will be entered in the ESA National scholarship competition, where two additional scholarships are awarded, $7,500 for First Place and $2,500 for Second Place. We would love to see a student from Washington win on the National level, too! The deadline to apply is Friday, April 10, 2020, so please get an early start and access the scholarship application online at the following link: https://esaweb.org/programs/youth-scholarship/ysapplywa
Our members are companies that sell, design, install, maintain and monitor electronic burglar and fire alarm systems. This scholarship award is a small way for our industry to say thanks to our very dedicated public safety community, and to help pay for an advanced education for deserving students.
Today, ESA is partnering with many state electronic security associations in the scholarship program. The first-place winner of each state's program is automatically considered for the national ESA Youth Scholarship Program awards.
Awards are based on a combination of academic achievement, national test scores, extracurricular participation and the essay. In addition to completing the application and submitting the appropriate documentation, each student must write an essay explaining "What it means to me to have my parent or guardian involved in securing our community."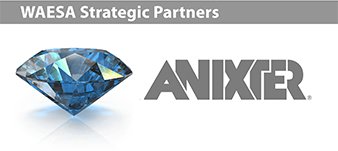 Become a Strategic Partner ($4,000)
Become a Diamond Partner ($2,000)
Become a Emerald Partner ($1,500)


Become a Ruby Partner ($1,000)
---
Become a WAESA Associate Member ($295)
Golf Tournament Sponsorships ($300 to $600)