Welcome to WAESA
WAESA is the association representing the Life Safety & Integration Industry of the Pacific Northwest.
---
WAESA hopes that you and your loved ones, your friends and your fellow employees are staying safe and well. We extend our sympathies to those who have suffered with the Covid-19 virus and especially to those who lost friends or family due to the virus.  As our state opens up even more, we are all looking forward to safely serving our customers and to better times.  WAESA is  looking forward to seeing you all at our August fun and educational events. We have rescheduled the Golf Tournament and the Fire Symposium
Save the Dates for our Special

Three Day Event
August 11, 12 & 13, 2020
. . . . . . .

PLEASE JOIN US FOR WAESA's
19th Annual Golf Tournament 
Have a great day of fun, food, and prizes while supporting  WAESA's scholarship fund for the children of law enforcement and fire service personnel and WAESA's outreach programs.
August 11, 2020
Tournament Schedule: You must sign up for a tee time with Tess (Tess.Schorr@anixter.com). Tee times begin at 9:00am, in 10 minute increments.
AND
6th Annual Fire Alarm Symposium – NOW VIRTUAL!
PLEASE JOIN US FOR WAESA'S 6th Annual Fire Alarm Symposium
August 12, 2020 and August 13, 2020. Both days: 8:00 am ‐ 12:30 pm
. . . . . . .
All paid registrations for the postponed March 31st date have been transferred to August 12 & 13th.  All registered attendees and vendors should have received an email confirming their registration which was sent to the email address on the payment form.
Thank you for your continued support of WAESA Events



Registration in now open for both events:
Payment can be made by sending a check to  ESA of Washington, PO Box 73087, Puyallup, WA  98373 or pay online at https://squareup.com/market/waesa

WAESA is pleased to offer the NTS CFAT Level II and Level III Certification that are approved as the alternative to the NICET requirement in Washington State Effective July 1, 2019. CLICK Here for More Information >>
---
Important WAESA Announcement
Changes in the relationship with ESA effective January 1, 2020
In June of 2019, the Electronic Security Association announced the sun-setting of its State Chapter relationships.
What does this mean to our members?  You will have the choice to join WAESA, ESA or both organizations.  You will receive separate invoices from WAESA and ESA. You will no longer be required to pay both memberships.  
What benefits can WAESA offer?   Along with the WAESA Benefits, the WAESA Board of Directors voted to maintain a relationship with ESA.  This will enable WAESA the ability to offer our members a discount on all NTS classes and to offer a 10% discount on the SARRG Insurance Program.  Several of our members are currently saving money on this great insurance.
WAESA will continue to advocate for our industry.  We will continue to promote strong relationships with the fire and police departments.  We will continue to provide events that cover the most current issues in our industry. 
Over the next year, the WAESA name will have to change. We will no longer have the right to use 'ESA" or have Electronic Security Association in our name as it has been trademarked by ESA.  We will be the same association that has served the State of Washington over the past 3 plus decades, we will just have a new name. 
We thank you for your loyalty in the past and look forward to a continued relationship in the future.  As far as the state association is concerned, nothing has changed. 
---
Become a WAESA Member
Dues help support the day to day operation of the Association. This allows us to provide educational events, legislative, industry, and ordinance information and our youth scholarship program for the children of Police and Fire personnel.
Your membership gives you access to our members only page on our website which has information on governmental affairs both at the state and national level, new ordinance information, and important industry announcements.
Regular WAESA Membership is defined as follows – (Voting) shall be open to any company, partnership, firm or corporation primarily and currently in the business of design, installation, maintenance or monitoring of burglar alarms, fire alarms, cameras, access control, structured cabling, AV, integration, door locks and any other low voltage systems and in the possession of appropriate and current licenses and/or certificates as required by law. 
Associate WAESA Membership is defined as follow – (Voting) shall be an individual, partnership, school, firm or corporation who is engaged in supplying services or products to the industry or who is acceptable to the association but is not otherwise qualified for regular membership. This membership will enjoy the same privileges and voting rights as a regular membership.
---
Who We Are
We are composed of 40+ members

We are THE #1 SOURCE of information for consumers

We facilitate the exchange of valuable industry information amongst our Membership

We promote & support legislation that directly benefits the public

We provide training and trade shows to keep abreast of the latest in technology

We promote professionalism in the fire and security industry
Our Mission Statement
To deliver the resources needed to promote professionalism, ethics, and technical expertise within the electronic life safety and security industry.
Vision Statement
Inspire Our Members to Be Industry Leaders
---
Thanks for your Support
We would like to thank our Members and our Associate Members and Gem Partners who have supported WAESA in 2019 and we invite you to renew your membership for 2020. We are looking forward to a great year and encourage you to review the member benefits.
You're Invited To Join WAESA
For those of you who are new to WAESA, we invite you to partner with us as well! There are many levels to choose from, including Gem Partners, who are featured on all marketing materials.  Please download the WAESA Membership Application (pdf) and/or the WAESA Associate Member Application & GEM Partnership (pdf)
Thank you all again for your past support, and we look forward to working with you in the new year!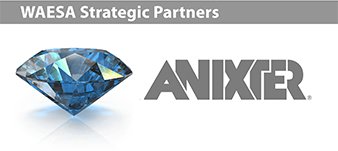 Become a Strategic Partner ($4,000)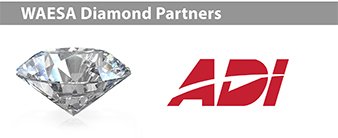 Become a Diamond Partner ($2,000)
Become a Emerald Partner ($1,500)



Become a Ruby Partner ($1,000)
---
Become a WAESA Associate Member ($295)
Golf Tournament Sponsorships ($300 to $600)